Hello, friends and friends-we-haven't-met-yet -
This is a small diary to try to corral all the images and ideas of our recent tour to Ashgabat to participate in the 3rd Festival of International Theatre Arts, selected by the US Embassy.
Right now, it is a blur of images, events, experiences, encounters and some Turkmen cognac. But it was remarkable, all the people we met were extraordinarily interesting and our creative peers and colleagues from Afghanistan, Pakistan, Iran, Kazakhstan, Uzbekistan, Tajikistan, Estonia, Russia and Ashgabat itself were gracious, generous and keen to bridge divides of culture, language and art.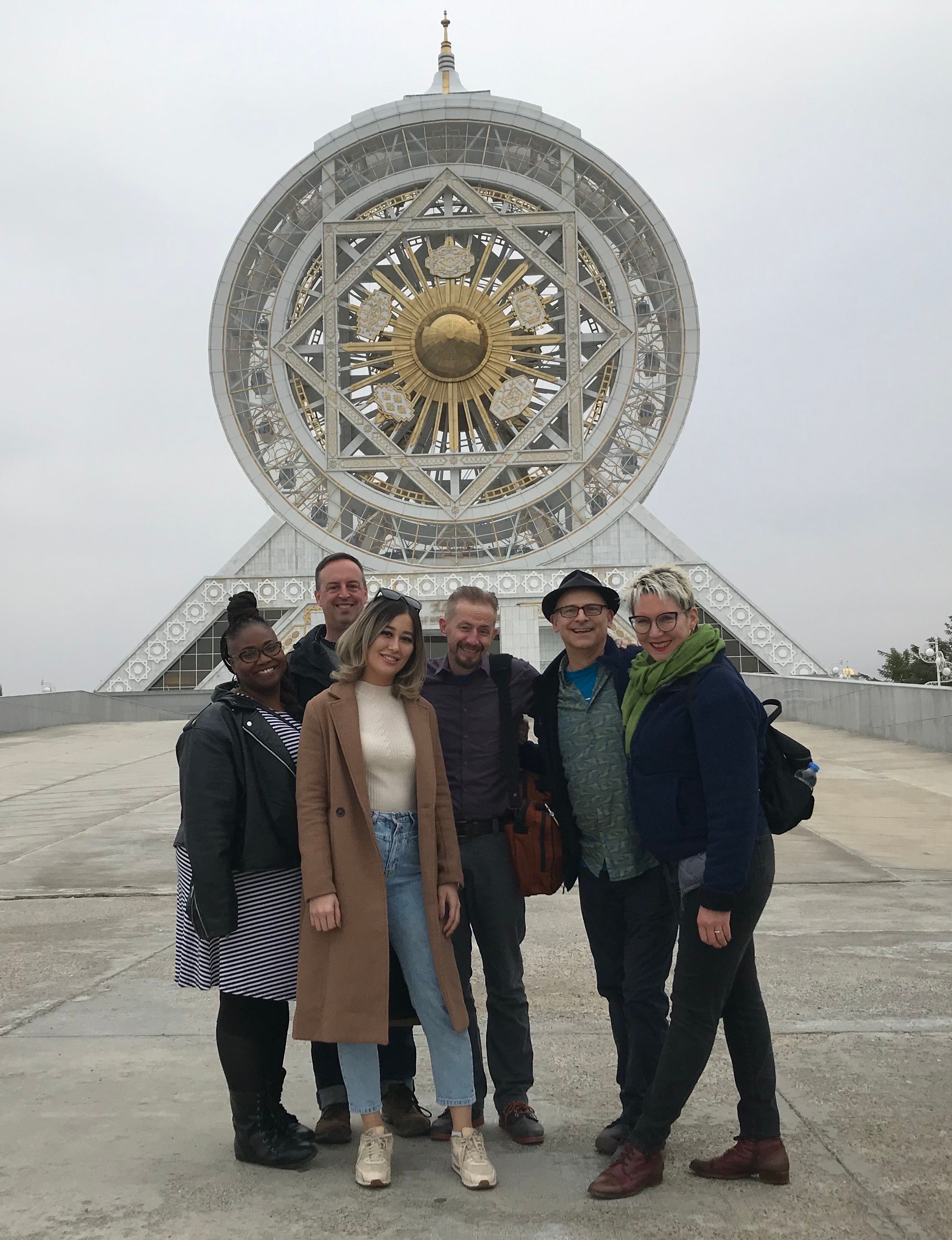 We'll just start with the largest enclosed ferris wheel,(Guiness Book of records!)  which is also covered in marble. Pictured: Shermona Mitchell, Jason Meininger, K.Brian Neel, Andrew Litzky and myself, Llysa Holland with our own personal Bond girl and translator, the incredibly talented Nargiza, who was assigned to us by the US Embassy. We were so lucky to have her help parsing our way through this country and culture.
More anon.