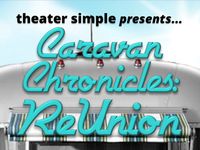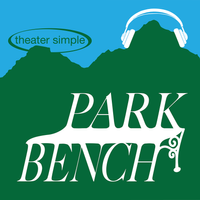 SCROLL DOWN AND HEAR/ SEE! THE PEOPLE OF INDIANA, PA
(new content released NOW thru 6/30/2021)
PARK BENCH in INDIANA, PA
BELOW IS A SERIES OF AUDIO INTERVIEWS THAT, LIKE A LIBRARY, YOU CAN 'CHECK OUT' TO HEAR VOICES AND PERSONALITIES OF INDIANA, PA    (Please explore & come back to see what's new!!)
 In April 2021, simpletons and IUP students collected OVER 60 "audio conversations" exploring what connects people to Indiana, PA- why "This Place" and what gives them a sense of place and community.
These interview sketches give insights to neighbors, business people, kiddos, elders, IUP students & alumni, community leaders as well as the often unheard. Some have been here for generations - others are recent imports. We spoke on Zoom, at an Art Walk downtown, at the Senior Center and in the Oak Grove on campus.
WELCOME TO PARK BENCH, Indiana, PA.
SCROLL DOWN AND EXPLORE - Audio clips and photos!
CARAVAN CHRONICLES: ReUnion IUP [INDIANA, PA]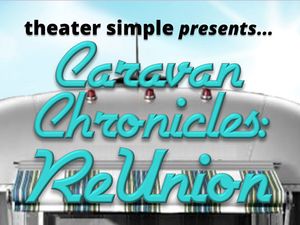 April 28, 2021 - a gleeful faux-family reunion around a vintage Airstream Trailer, creating and expanding a family's connection who have only just met.
SOON! VIDEO CLIPS OF THE ASL INTERPRETATION!
theater simple, The Lively Arts at IUP and The Dept of Theatre, Dance and Performance collaborated on an interactive theater project that is part documentary podcast series (see PARK BENCH to the right), and part public performance, encouraging connection in distancing times. Commissioned by the Lively Arts of Indiana University in Pennsylvania, theater simple created a new ReUnion with students and interviewed community members for a digital 'town library' in APRIL, 2021! 
Adapting to the reality of Life during COVID, CARAVAN CHRONICLES amused and inspired 'family' of all ages, shapes and sizes, in person or online.
[HOW did we get there? WE DROVE NIGEL the WONDERVAN over 6400 miles hither and thither.
10 states to, 11 states fro!]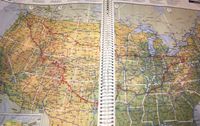 THE AUDIO LIBRARY OF INDIANA, PA (check out the voices!)
0:00/4:00

0:00/3:47

0:00/4:54

0:00/7:28

0:00/3:28

0:00/5:07

0:00/3:08

0:00/3:19

0:00/2:36

0:00/4:56
Deep and abiding gratitude to OUR CAST & CREW: Carly Chotiner (IUP class of '2023), Jordan Drake (IUP '23), Jeremy Galloza (IUP '22), Alexis Haigh (IUP '21) Maddie Dee Jones (IUP '19), and SM Sam Benson (IUP '21) - all the shop crew who painted and decorated the Golf Cart Park Bench, and all the faculty and staff we were in contact with at IUP. And across the country, our Social Media Maven and Prop Mistress, Lily Noto (Seattle University, '21).
Gratitude as well to the the Lively Arts at IUP, who brought us to this lovely community and the community that surrounds it, the Student Co-op who makes their work possible, and our lovely new 'family' at the Hilton Garden Inn, our home-way-from-home. Many thanks to the folks at the Artists' Hand, The Indiana Arts Council (congrats on your premiere Art Walk - here's to many more!) and full-throated cheers to the IUP students, faculty, alumni and Indiana residents and visitors who talked to us.
Community is a practice, and you are all shining examples of how to do it generously. KEEP GOING. Always more to do, yes?